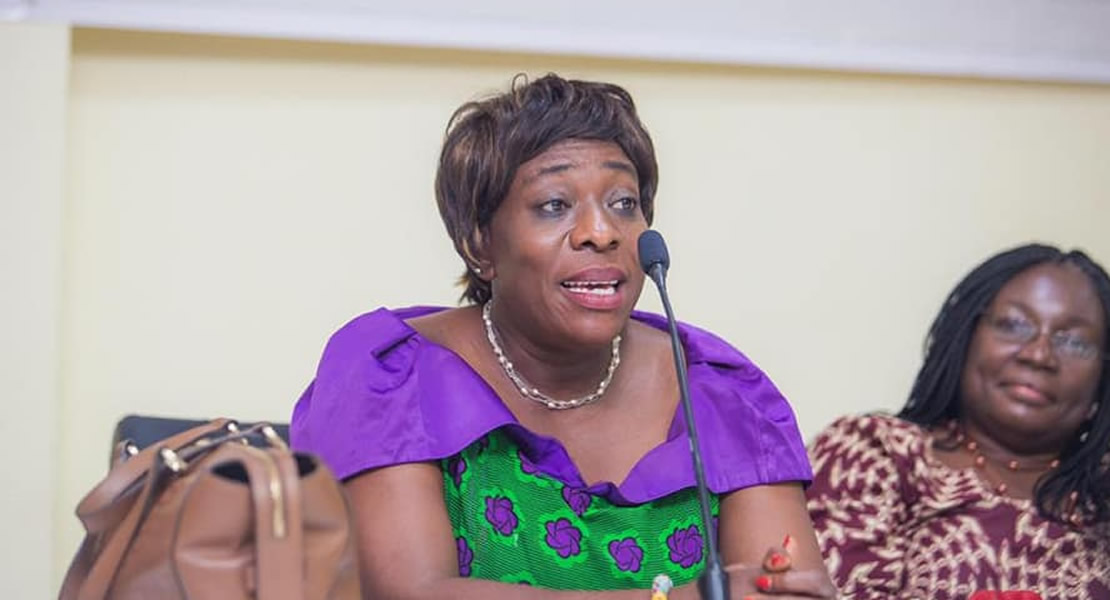 January 14, 2011
The Member of Parliament for Evalue Gwira, Catherine Afeku is advocating for a research secretariat in Parliament house to be assessed by MP's for their various research works.
When this is provided, Madam Afeku says most Members of Parliament will be in better positions to carry out their own research, other than relying on inexperienced research assistants offered by the National Service Secretariat.
"For me, competence is the factor, the fact that the person is a National Service person does not necessarily mean that they can do adequate research for a Member of Parliament. If you want to do this job properly, you will need people with financial background, people with accounting background, and you will need legal minds to dissect what is really in the various loan agreements, etc.," Madam Afeku said this on the Big Bite show on Xfm 95.1, a privately owned commercial radio in Accra, in relation to National Service personnel posted to individual MP'S as research assistants.
To her, even though the concept of providing MP's with research assistants is a laudable idea, the whole process has been marred with the fact that the personnel are left to loiter around with no fixed offices and virtually doing nothing.
It is on this note that Catherine Afeku is calling for the establishment of a research secretariat.
"Members of Parliament need to have a secretariat that is really mandated to do proper research for MP's, not individual errand people. Like the Public Affairs Directorate of Parliament, we should have a research secretariat resourced with a computerized system."
In his state of the nation's address on February 19, 2009, President Atta Mills pledged to assign, National Service Personnel to all 230 MPs as research assistants to enable the legislators effectively carry out their legislative functions.
However, the laudable idea has met difficulties. Like their bosses who have no fixed locations for offices, many of the research personnel have no offices to work from, as those who follow their MPs to the House are sometimes denied seats in the foyer and asked to hang around, standing.
The predicament of these young graduates is what has led the Evalue Gwira MP to call for experienced people with the requisite background to facilitate the work of the MPs.
She says, with the right infrastructure, a lot of MPs she included can be able to carry out their research work themselves and will not necessarily need these assistants.
"A lot of MPs including me will want to do our own research. We are on recess, we can do that. So most of us can build our own capacity, but there should be a secretariat, solely to support, and with the right people with the right background," says Madam Afeku.
Even though she concedes that young graduates need to be employed, Madam Afeku says the work of a research assistant is not cut for many of such young ones.
She therefore is calling on the government to be innovative in providing jobs for the many graduates the universities churn out every year.
"The bulk of the work is loans, the language is legalese and you will need people who can understand, not a fresh graduate who really has not had any work experience."
"They cannot dissect loan agreements. They are young, they have to be given the opportunity but it is like putting square pegs in round holes. It is not appropriate. There should be innovations to create jobs for the youth; this is not one of them," Madam Afeku intimates.
Hon Catherine Afeku reveals that she pays her own research assistant in her constituency, where the bulk of the work is done.