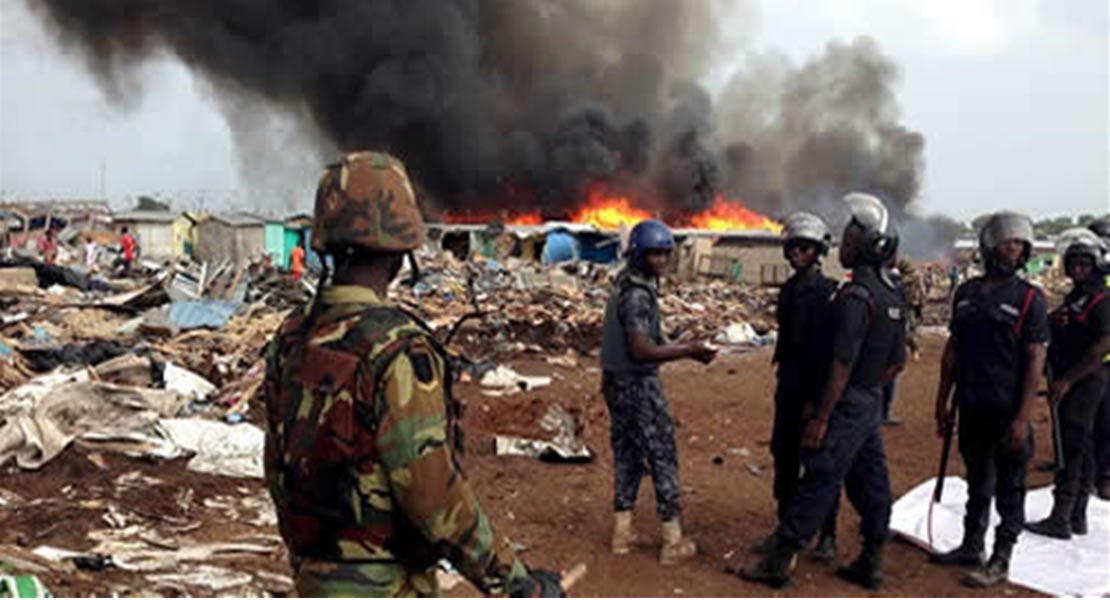 June 20, 2015
New Patriotic Party (NPP) Member of Parliament for Fanteakwa North, Kwabena Amankwa Asiamah has sharply criticized the ruling NDC government for the demolishing of homes of residents of Sodom and Gomorrah, describing the exercise as ill-timed.
According to him, the government has not been humane to these people most of whom are poor by demolishing their structures at a time that the rains have set in.
The demolishing exercise spearheaded by the Accra Metropolitan Assembly, AMA and the National Disaster Management Organisation, NADMO, backed by soldiers and police officers on Saturday, saw thousands of structures being pulled down to make way for the dredging of Odaw River and the Korle Lagoon to avert incessant flooding of the capital city.
The situation has rendered thousands of residents homeless in an area with an estimated population of 60,000, which is one of Africa's biggest slums.
Speaking on Multi TV's Badwam show on Monday, Hon. Kwabena Amankwa Asiamah stated that government could have shown a human face to the demolishing exercise by putting up temporal shelters for the victims.
"I'm not against the people being removed from that area, but you just don't go and evict people from their homes and leave them to their fate, especially as we are in the rainy season, where do you expect them to sleep" he asked?
Hon. Kwabena Amankwa Asiamah added that NADMO could have provided the affected persons with canopies briefly at a designated area as the victims look for a more permanent place to live.
However, Hon. Oakletey Terlabi who was also on the programme had no soft words for the victims, as he stressed the several warnings that had earlier been given to the affected persons to vacate the area.
"The AMA has repeatedly warned these people to leave the area or face ejection but they have remained adamant, we cannot continue to have illegal squatters live there, government over the years have not been able to move them out but now is the right time, you can't blame government about this" he added.
Kwadwo Anim/GhanaMPs.gov.gh