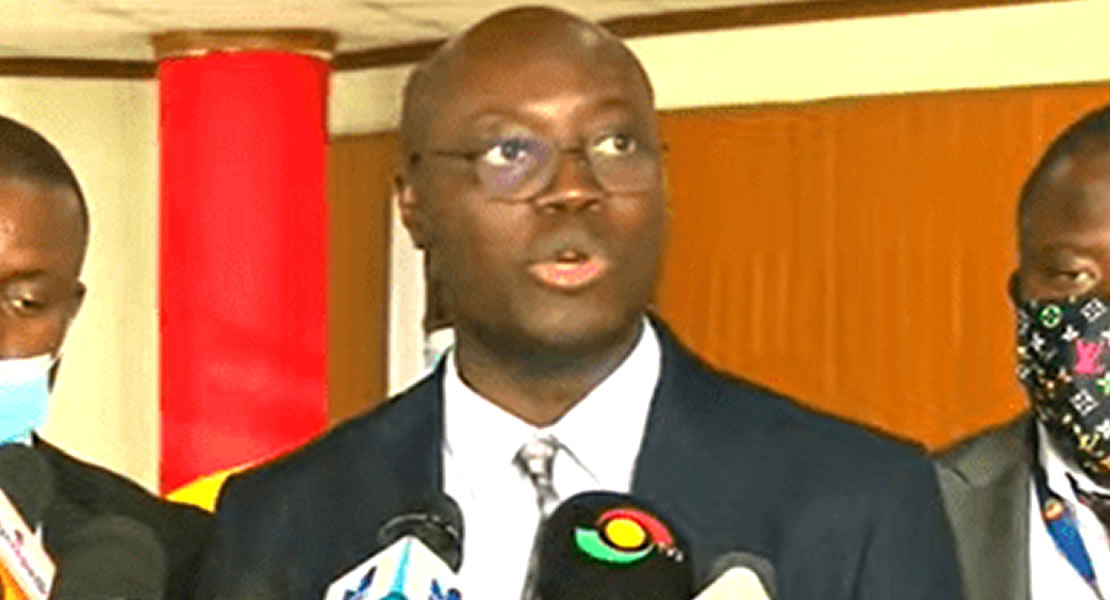 June 23, 2022
The Minority in Parliament said the Finance Minister's Statement as presented to parliament on Wednesday, June 22, 2022 to account on the COVID-19 fund and expenditure is inadequate and insufficient to pass a simple mark of accountability.
The Minority in a press briefing addressed by the Ranking Member of the Finance Committee, Cassie Ato Forson said the statement as presented by the Finance Minister lacks details and full disclosure and most importantly does not account for the entire amount that they have spent.
He indicated that the COVID-19 Trust fund which is a public fund has not been accounted for.
"Moreover, the Finance Minister informed the House that they have received ¢19.3 billion cedis in the name of Covid-19 and the Minority is yet to take stock and confirm the amount". According to him, he doubt that amount because already the Minority leader, Haruna Iddrisu has identified a loan facility which the House approved for COVID-19 expenditure but that money is missing in the account provided.
Mr Ato Forson said the Minister had only made an attempt to account for ¢12 billion, with about ¢7.3 billion 'missing' without trace, and called on the Finance Minister to account for the missing amount immediately. "The Minister also failed to account for expenditure returns to enable us know the details. As of now we are unable to verify the numbers as provided until the Expenditure returns is provided".
Also, the Finance Minister mentioned ¢36 million to design Agenda 111 buildings, they must provide reasons why this amount was given and who had the contract"
He also wondered why government would spend GH¢600 million on the construction of Agenda 111 in 2020, a year before the President cut the sod for the project in August 2021. "At that time, they had not started the started the construction, so if you tell us you have spent GH¢600 million in the previous year, at the time you have not cut sod and started construction it is very difficult to comprehend where the money went."
The Minority has assured that they will ensure that the Minister accounts for every single penny, including the ministers and head of COVID entities that spent the money.
"The Minister of finance would have to make the releases, but somebody awarded the contracts, somebody spent the money, and we would haul all of them one by one to the committee. I can I sure you that we would go to the committee and ensure that they would account for every single penny of the tax payers money and to audit this line-by-line, word-for-word, and we can assure you that we would do what is right for the republic of Ghana".
Dominic Shirimori/Ghanadistricts.com