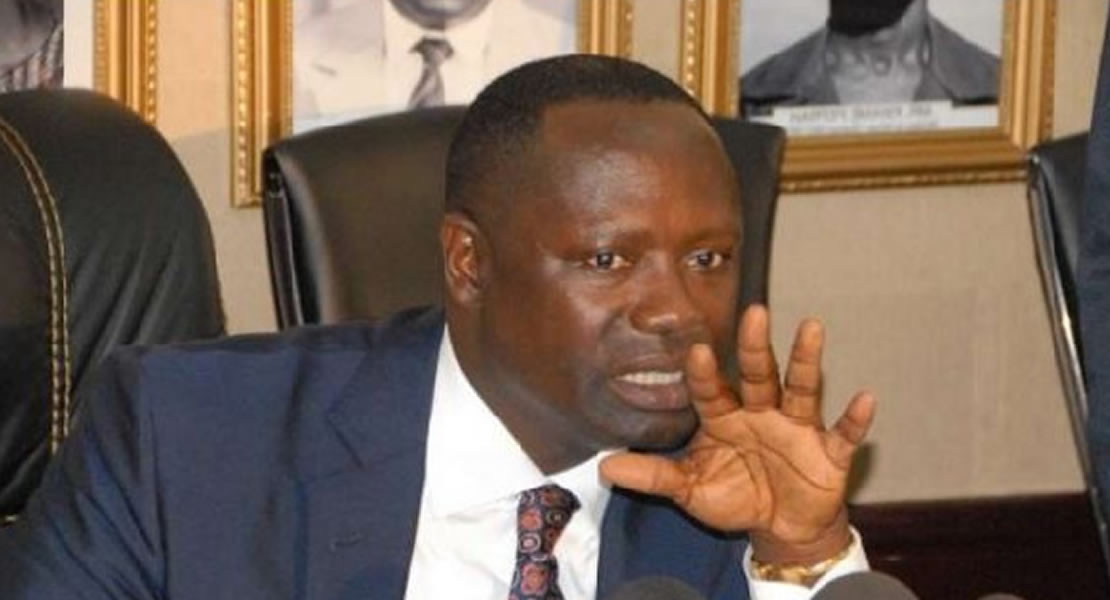 December 7, 2019
Former Minister of Energy and Ranking member on the committee of Trade and Industry, Emmanuel Kofi Amah Buah has taken a swipe at government, led by President Nana Akufo-Addo for what appears to be government rather seeking the interest of foreigners.
This follows the President admonishing members of GUTA against taking the law into their own hands following the brouhaha over retain business in Ghana which is reserved for Ghanaians.
"They drop the ball, Act 865 of Ghana Investment Promotion Centre (GIPC) section 27 has laid out areas where only Ghanaian traders should work, same with section 28 what you need to do as a foreigner the amount you need to pay".
He pointed out in an interview with journalists in Parliament House that foreigners who want partnership need to pay two hundred thousand dollars, those standing alone as foreigner have to pay five thousand dollars as retailer and big businesses are required to pay one million dollars.
As a big business, you are mandated to employ twenty-seven Ghanaians, same Act 865 section 40 states that those who fallout there is a way they should be taken through.
"Is this something that is difficult, GUTA cannot be blamed, the police and government should ensure that the laws are enforced and foreigners not allow go against our laws".
Mr. Kofi Buah recounted that during the tenure of the previous administration, there was a task force in place with members of GUTA on it, and they were able to deal with the problem of foreigners moving into areas of trade left sole for Ghanaians.
When the current government came to power they threw away the taskforce and it looks like they are now working in the interest of the foreigners.
We had a taskforce and we added members of GUTA, we were able to deal with the problem, but when this present government came to office it threw away the taskforce, he lamented.
To him, government seems to be working in the interest of the foreigners by not allowing the laws of the land to work.
"We in the Minority demand that, the Ministry of Trade and Industries, and the President within the short possible time should enforce the law to prevent members of GUTA from doing what they are doing", he lamented.
Kwaku Sakyi-Danso/ghanamps.com