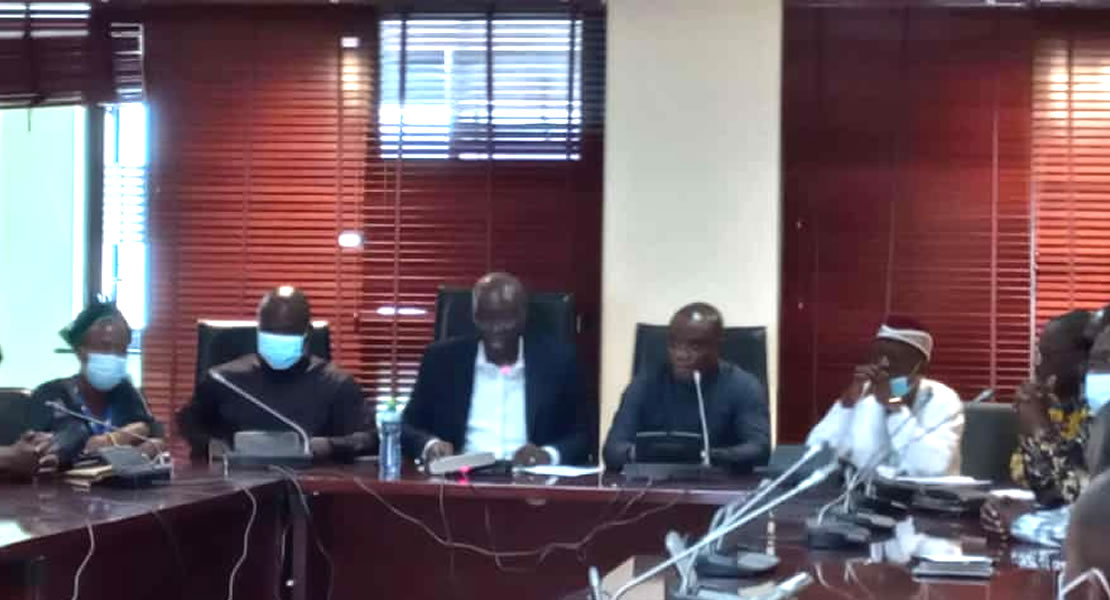 Ranking on Finance
December 24, 2021
Ranking member on Finance Dr.  Cassiel Ato Forson Baah has said he cannot be silenced by abuse of prosecutorial powers by the Attorney General and Minister of Justice Godfred Yeboah Dame, with the investigation into the purchase of ambulance which is the basis of the frivolous charges started in 2017.
According to him during the previous Parliament Speaker Rt. Hon Aaron Mike Oquaye called on him to assist the Economic and Organised Crimes Office (ECOCO) with their investigation on the matter and nothing was heard about the matter until November 2021 when he started raising concern about the 2022 budget and Economic Policy of the Government.
At a press conference on Friday, December 2021, he noted that he was further informed that the AG's office had requested that a charge statement be taken from him in preparation for formal charges to be filled against him.
"The coincidence speaks volumes about the motivation for these frivolous and baseless charges, it is politically motivated; my only role was to sign a letter for the Minister of Finance in my capacity as a Deputy Finance Minister".
Again, "if I may ask since when did ministerial instruction for the establishment of letters of credit become a crime in this dear country of ours?"
He further questioned why the AG does not see it fit to prosecute those who left the ambulances purchased with taxpayers' money to rote while pregnant women were being carried on bicycles, pushed on trucks and okada bikes to hospitals all over the country to deliver the next generation of Ghanaians.
"I must point out that the instructions of the Ministry of Finance for the establishment of letters of credit was preceded by a well written opinion of the Attorney General in an opinion letter dated May 9, 2014 advising the Ministry of Health on this transaction.
It was based upon the advice of the Attorney General that the Legal Division of the Ministry of Finance advised the Minister of Finance, not the Deputy Minister, to take steps to establish the letters of credit. At the appropriate time, and in the course of the trial, we will make available the full complement of documentation through the process of discovery.
In the meantime, the question you should be asking the Attorney General and his Director of Public Prosecutions is why they are running away from their own legal opinion?"
In addition don't they know that it is highly unethical and unprofessional for a lawyer to issue an opinion on the position of the law on a matter and then tum around to act against her own advice? I dare say that that is professional misconduct, he stated.
"It should be noted that, I did not authorise payment for the said 2,370,000 Euros; my only job in the entire transaction was to request the issuance of LC (Letter of Credit) on the authority of the Minister of Finance, A letter of credit is letter from a bank guaranteeing that a buyer's payment to a seller will be received on time and for the correct amount."
Kwaku Sakyi-Danso/Ghanamps.com