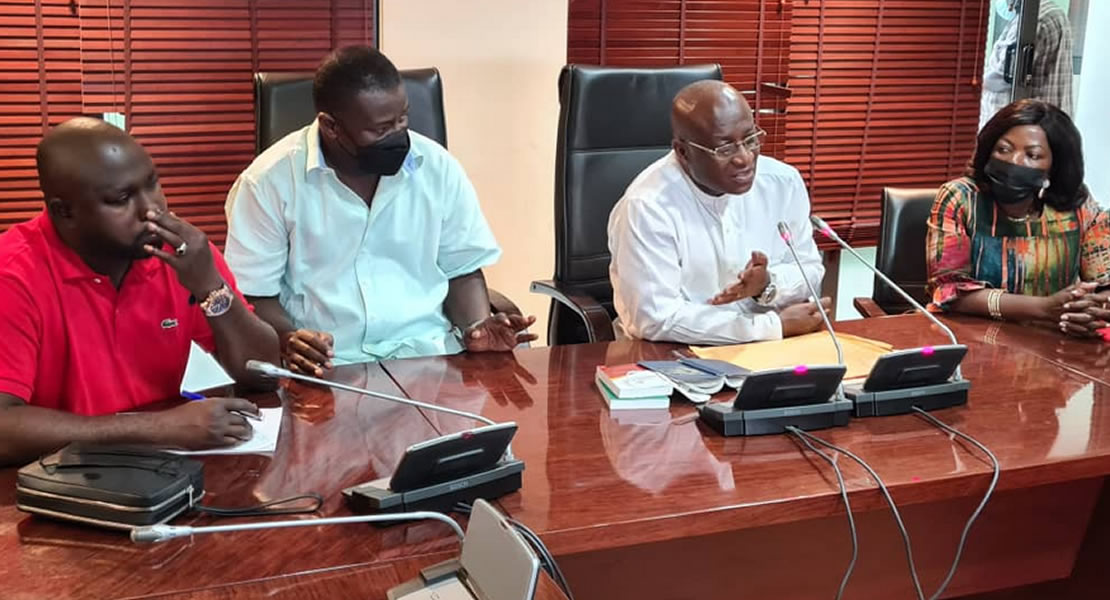 October 13, 2021
In the wake of the brouhaha that has surrounded lesbian, gay, bisexual, transgender, intersex, queer/questioning, (LGBTQ+), Majority Leader of Ghana's Parliament said the House would not turn its back on the Ghanaian citizenry as Members of Parliament (MPs) represent the people and their interest.
According to him they would do what is needful as the very first portion of chapter 11 of the 1992 constitution article 125 says "Justice emanates from the people and shall be administered in the name of the public by the judiciary which shall be independent and only subject to this constitution".
And the operative clause being that justice emanate from the people and as Ghanaians, "we have our own set of values, wherever we come from we have our set of values that guide us in life. Again I am a Christian and belong to the Assemblies of God and cannot say my up bringing has not been impacted by my Christian values equally for my colleagues who are Muslims".
At a press conference addressed by the Majority caucus in parliament on Tuesday, October 12, 2021, the Majority Leader noted that the LGBTQ+ issue should be confronted as a parliament and should not be seen as a Minority or Majority issue, and he has been calling his colleague the Minority Leader Haruna Iddrisu and was thinking the two could come together but the decision by the Majority side to organise the press conference was taken quite late on Monday.
He further pleaded with those making contributions on the subject matter on television and radio stations to cut off emotions and sentiment they have attached to it.
He said the bill is before parliament and has duly referred to the appropriate committee – Committee on Constitutional, Legal and Parliamentary Affairs, and citizens of Ghana reserve the right to participate in its discussion. He thus urged civil society and faith based organisation to submit memoranda to the Committee.
"We hear some people saying parliament should have debate on the matter telecast live, it only means those people making these calls do not understand how parliamentary business is conducted, and there is no bill in Parliament which is considered in camera".
He further added that all bills in parliament are considered in the open and are not hidden, he is surprised that anyone would make such a suggestion, it only points out that such people do not follow parliamentary business.
Kwaku Sakyi-Danso/Ghanamps.com