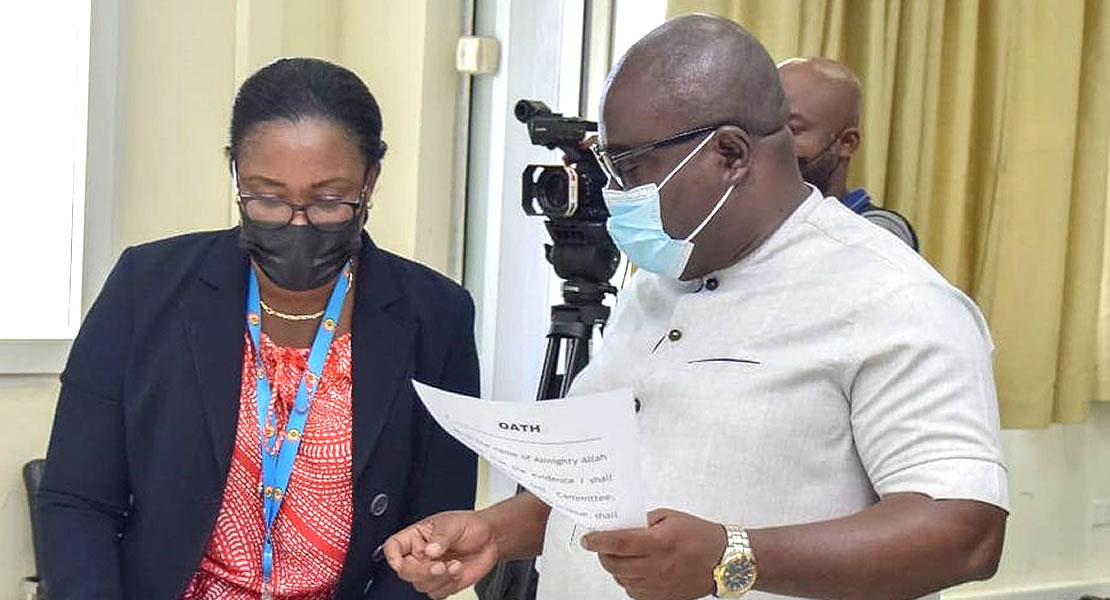 June 9, 2021
Deputy Minister-designate for Defense Kofi Amankwah-Manu has said steps are already being taken to ensure the cessation of assault of Ghanaians by military personnel so as to create a conducive military-civilian relationship.
He regretted the assault against Citi FM journalist, Caleb Kudah and the raid of a casino in Asenkoragua by National Security operatives and opined that National Security is a human institution that can engage in some uncalled-for acts. However, he said their actions should be condemned and would ensure such happenings do not occur in the near future.
On the Joy news expose on galamsey where some military men were assisting the illegal act, he gave the assurance that the perpetrators will be sanctioned and added that soldiers should not be seen parading around with guns in town and assured the Committee to ensure that given the nod, the discipline known to be embodied by the military will be maintained.
On peacekeeping operations, he disclosed that the Defense Minister, Dominic Nitiwul is already addressing the matter of peacekeeping issues to ensure that entitlements of officers are paid, and gave the assurance that challenges faced by civilian employees would all be addressed.
In reference to measures employed by government's burning of excavators to end illegal mining, he said the President's advice that affected parties should seek legal redress should be welcomed.
Kwaku Sakyi-Danso/Ghanamps.com