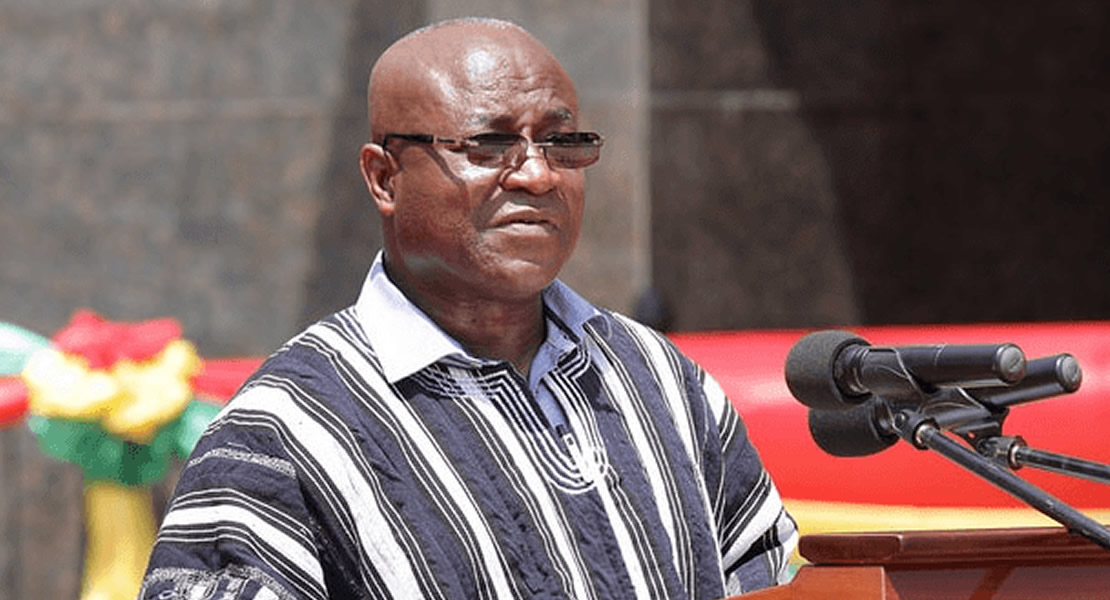 December 22, 2010
The Minority Leader Osei Kyei-Mensah-Bonsu says the deputy Speaker of Parliament Doe Adjaho must be forthright and impartial anytime he sits in the chair.
That he said are the tenets required of a Speaker of Parliament notwithstanding ones political affiliation.
His comments on Joy FM come hours after he engaged in fierce exchanges with Doe Adjaho who deputized for the substantive Speaker Joyce Banford Addo on the floor of Parliament on Tuesday.
The minority had requested the Finance Minister Dr. Kwabena Duffor to present to Parliament the official debt stock of the Tema Oil Refinery (TOR)
Osei Kyei-Mensah-Bonsu said their insistence on the official debt stock of TOR has become necessary because of conflicting figures bandied about by government spokespersons.
He said the country deserved to know the exact amount left behind by the New Patriotic Party and the amount paid by the Mills government.
The Minister on the floor of Parliament said the debt stock as at 2009 stood at ¢848 million out of which ¢445 million has been.
The Minority was not convinced with the figures with its leader demanding the Minister to officially table the figures on the floor of Parliament.
Under Parliamentary proceedings documents tabled before Parliament are then recorded in the Parliamentary Hansad and becomes the reference point.
Osei Kyei-Mensah-Bonsu also chastised the government for not seeking Parliamentary approval before raising the ¢445 million to pay part of the debt.
The Speaker, Doe Adjaho on the contrary appeared convinced with the response by the Minister and counseled the minority to seek other institutions (including the ministry according to Osei Kyei-Mensah-Bonsu) for answers if it is not satisfied with those provided by Dr Duffuor.
Osei Kyei Mensah-Bonsu argued with the Speaker asking the minority to seek answers elsewhere is betraying the power and sanctity of Parliament, something the Speaker must not do.
The Speaker on the other hand maintained he did not say the minority must go to the Ministry as alleged by the Minority leader, but Osei Kyei-Mensah-Bonsu insisted that comment was made.
He would rather the Speaker take responsibility for the comment and rationalize it rather than completely denying it.
"The Speaker cannot just utter a word and just in a brief moment say you didn't say that," he snapped, adding it is alright to say it was a slip of tongue. We all make mistakes.
The Speaker moreover maintained that he has been misquoted by Osei Kyei-Mensah-Bonsu.
This led to fierce exchanges between the two honorable men on the floor of Parliament with the former accusing the latter of engaging in unparliamentary conduct.
Osei Kyei Mensah-Bonsu said the incident on the floor, though regrettable, will not create any antagonism between the two of them.
Source: joy fm