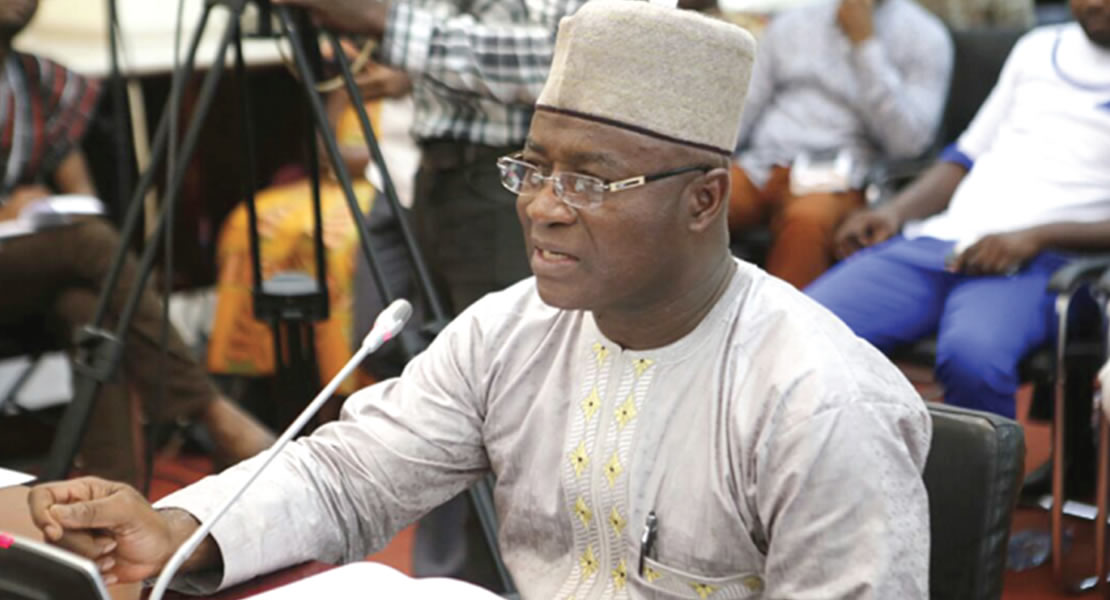 December 23, 2010
Mr. Osei Kyei Mensah-Bonsu has proposed that the Job 600 building should be named after the first speaker of parliament in the fourth republic, Justice D.F. Annan for his sterling contribution to the institution.
Mr. Kyei Mensah-Bonsu said per the contribution of the late Justice Annan to parliamentary democracy, he deserves the honour of naming the structure that is under refurbishment for members of parliament after him.
The minority leader stated that in the second parliament of the fourth republic of Ghana, Justice Annan worked hard to ensure that the legislature became more efficient, adding that "it was the time that he (Justice Annan) together with J.H. Mensah and J.H. Owusu Acheampong appealed to the World Bank for support… So I am thinking that for the role he played; the return to partisan politics and the effort to provide office accommodation for members of parliament, if we finish that edifice and we named it after him it will not be out of place."
Mr Kyei Mensah Bonsu went on to propose that Justice Annan's successor, Mr. Peter Ala Adjetey also be honoured with naming the recently completed office complex for the leadership of the house after him.
In eulogizing the late speaker's performance, the minority leader said, "Speaker Ala Adjetey's effort in getting this facility off the ground…is well known to all and I think the greatest legacy that he left us is this structure. The greatest recognition we can also give him is naming this facility after him."
He said this will be an appropriate way of recognizing the efforts that such political leaders have made in enhancing democracy and in particular, parliamentary democracy, saying that this will "let others also strive hard to contribute to expand the horizon of our democratic governance."
But Dr. Ekow Duncan, the Convention People's Party spokesperson on politics believes it is an attempt to blot out the legacy of Ghana's first President Dr. Kwame Nkrumah, insisting that the building, "in historical terms was one man's initiative in pursuit of a goal."
Speaking to Citi FM Thursday, Dr. Duncan however proposed that if there is a need for a new name for the building it should be "Kwame Nkrumah House" or "African Unity Building."