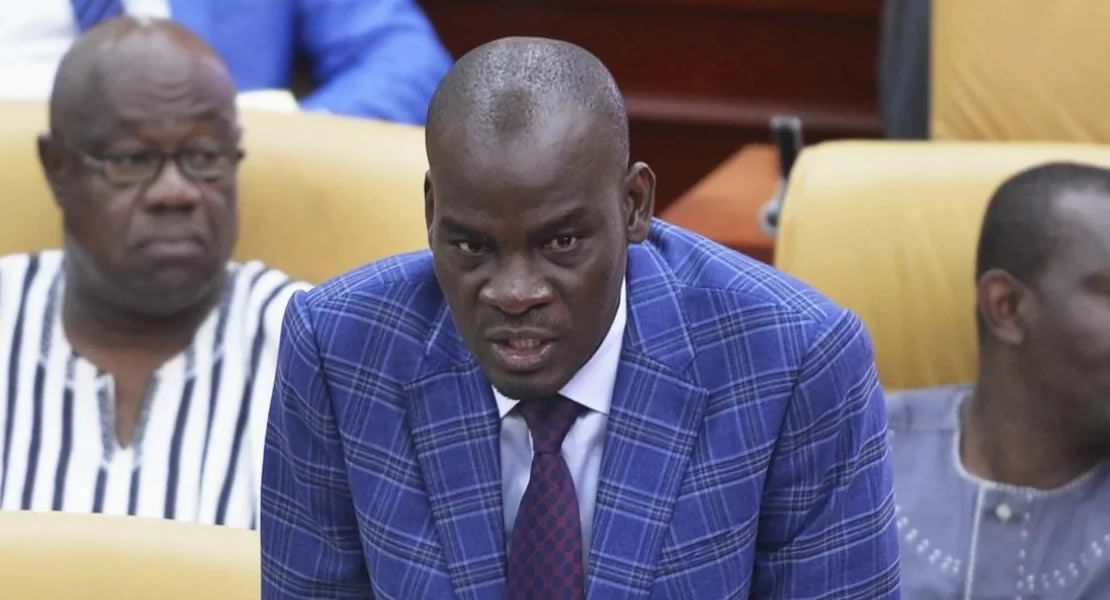 October 4, 2011
Mr Haruna Iddrisu, Minister of Communications on Monday said government would continue to ensure that the frequency spectrum, which was a scarce national resource, was efficiently managed by the National Communications Authority (NCA) to ensure sanity.
He said policy directive had, however, been given for the NCA to withdraw all frequency and spectrum allocations that had been assigned and had not been in use for the last three years to revert to the State for re-allocation.
Mr Iddrisu who was addressing the Ministry's turn at the Meet-the- Press series in Accra, said the action to revoke licenses of unutilized frequencies was to re-allocate them for profitable services to cover underserved communities in the country.
He explained that some individuals had applied for the frequencies and were not using them while a lot of applications were pending, saying "I am sure this will not be good news for those who are not using their frequencies but we have to take this hard decision for those who need them to benefit".
Mr Iddrisu announced that Cabinet had approved the road map and standards for the migration from analogue to digital broadcasting, which some seven companies submitted their proposals to participate in the biding process for the provision of the Digital Terrestrial Television Network nationwide.
He said government had adopted the second Generation Digital Video Broadcasting (DVB) standard popularly called DVB-T2 for digital terrestrial television in Ghana, which had the advantage of offering the needed flexibility of transmitting high definition (HD), standard definition (SD) and mobile television channels on the same transmission network.
Mr Iddrisu said an Inter-Ministerial Committee had finalized and promulgated new guidelines for setting up cell sites and base stations in response to growing public concern on related physical and health hazards of communication masts.
On verification of International Inbound Telephone Traffic to Ghana, the Sector Minister said government had empowered the NCA to have capacity to undertake the exercise, which had helped to track and convicted some SIMBOX operators.
He said figures released by the NCA revealed that between March 2010 and June 2011, a total of 102,689 fraud lines were detected on the networks of the telecom operators and that revenue contribution from the International Telephone Traffic Termination amounted to $45 million, which had already been paid into the Consolidated Fund.
Mr Iddrisu said the improvement of ICT infrastructure would help promote high speed internet and that government was in the process of launching the wide area network for e-Government in the nearest possible time.
He said the Ministry in collaboration with the Chinese Government, was making an arrangement to build an enhanced e-Government Platform Project to be commenced by Huawei Technologies in November this year, to introduce advanced e-Applications.
Mr Iddrisu said to bridge the digital divide government remained committed to providing universal access to ICT and telecommunication services as a primary objective to benefit underserved communities.
He said the Ministry remained committed to the implementation of Persons With Disability Act and was focusing on the development of short and medium term projects and programmes aimed at promoting access to ICT for persons with disability.
Mr Iddrisu said the Ministry in collaboration with the Ministry of Education was pursuing the plan of government to provide computers for basic schools and tertiary institutions, which the Ministry of Communications had sourced 1,500 computers for distribution to schools.
Mr John Tia Akologu, Minister of Information, appealed to the media to focus on issues that would develop and unite the country rather than concentrating on destructive matters.
He said the Government remained resolute on adhering to freedom of speech and would continue to exert good governance to the people of Ghana and asked for cooperation to ensure that Ghana become a haven investment destination.