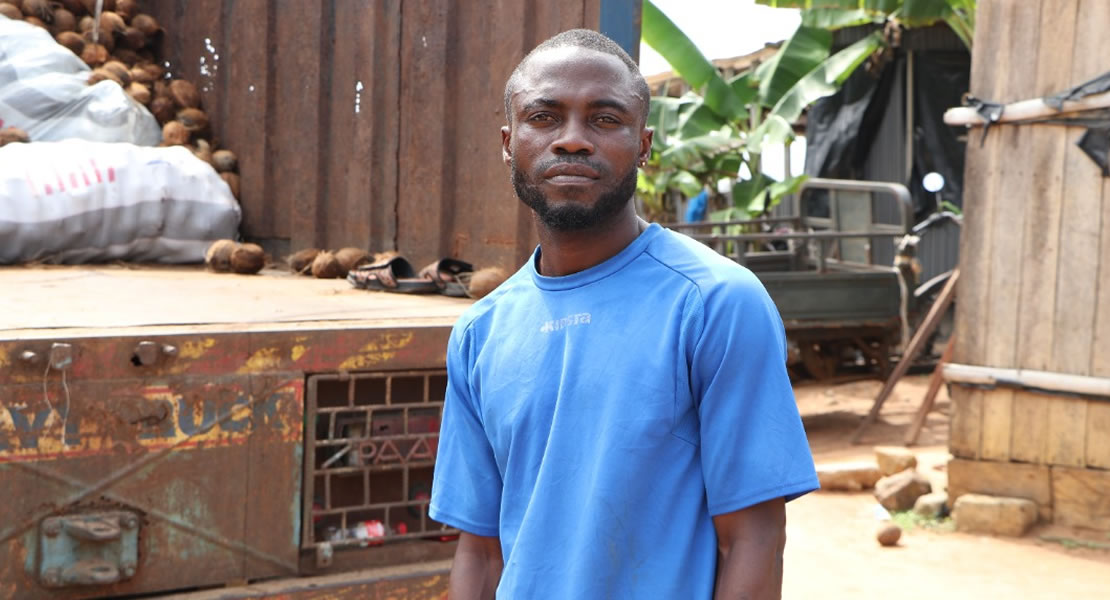 July 18, 2021
A Nigerian businessman, Abey Tolu who imports coconuts from Ghana particularly Jomoro in the Western Region is appealing to the Ghanaian and Togolese authorities to open their land borders to help facilitate trading activities.
According to him despite the fact that trucks with goods are allowed through the land borders of Ghana and Togo, he cannot say things are that smooth.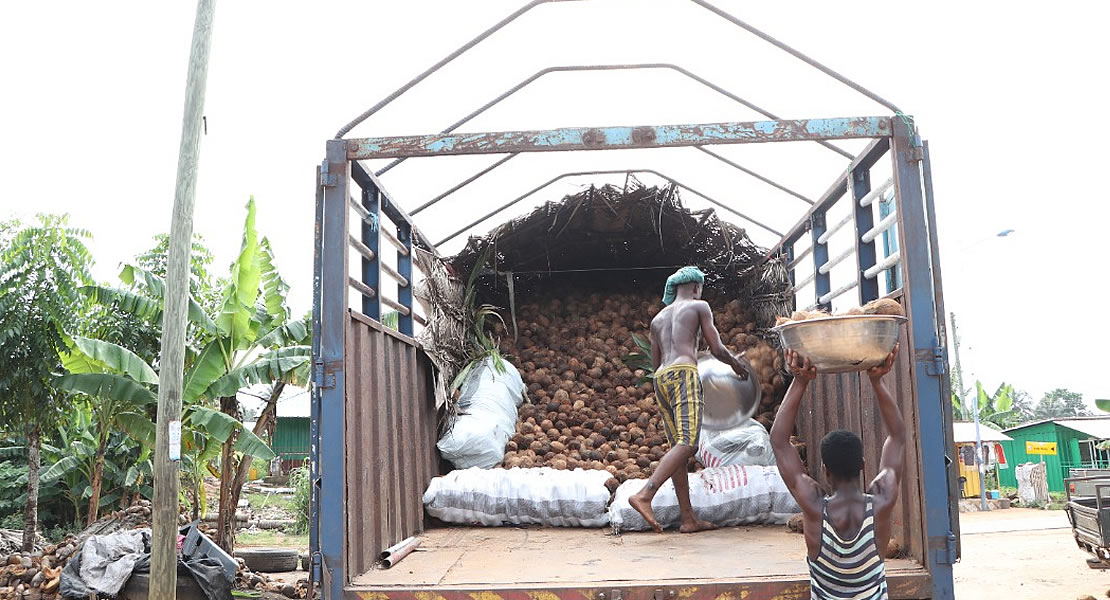 "If authorities in both countries open their land borders things would be better for us, this is the business we do, we import coconuts from Ghana, they are carried to Nigeria, they are sent to Kano and Abuja and used for biscuit and cream"
He indicated that though he is enjoying his stay in Ghana, life would be a lot better if impediments to their business, like the closure of the land borders can be opened to ensure easy flow of their goods and services across the borders.
He made these remarks when Ghanamps.com chanced on him on Sunday, July 18,2021 while he had a truck loading coconut bound for Nigeria.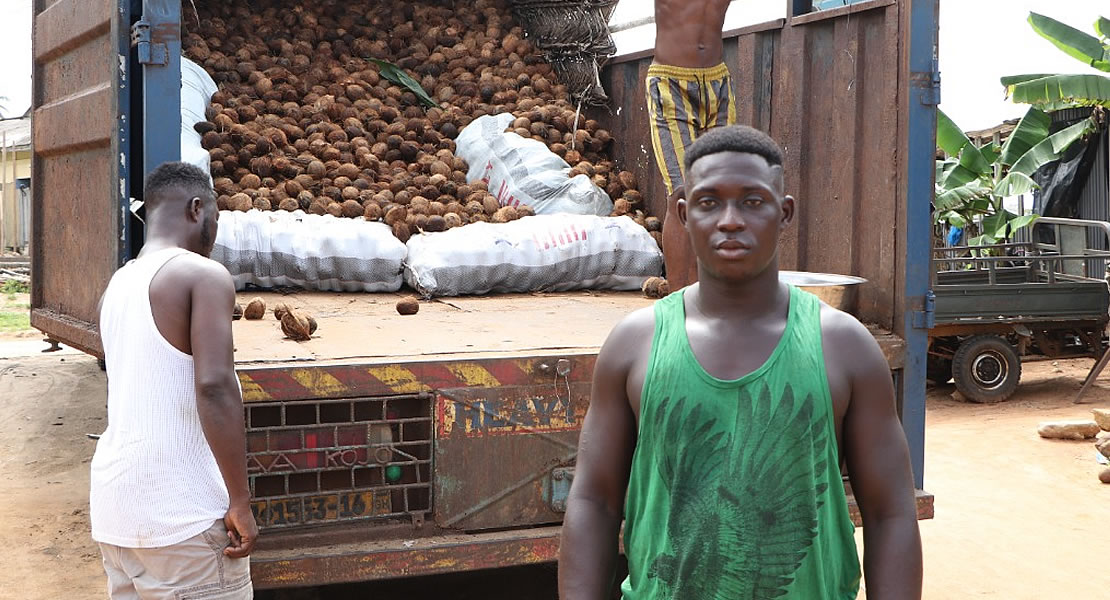 Meanwhile, in a related development, Ghanaian truck driver Abeiku Christel, who normally loads coconut to Nigeria has also appealed to the Ghanaian and Togolese authorities to open their land borders as he spends a lot of time crossing the two land borders.
"I have to spend sometimes a week or three in crossing the Ghanaian border from Aflao to that of Togo. I do not face these challenges at the Benin border to Nigeria, as they remain opened".
He pointed out in an interview that the police extort so much money from them, adding that the police park them for a long time as a form of punishment if they fail to pay whatever amount they require from them. And in most cases, they the drivers are compelled to use their own monies to settle the police just to go through the border.
And further added that the land borders of Benin and Nigeria is not closed, so it makes crossing quite easier.
Kwaku Sakyi-Danso/Ghanamps.com