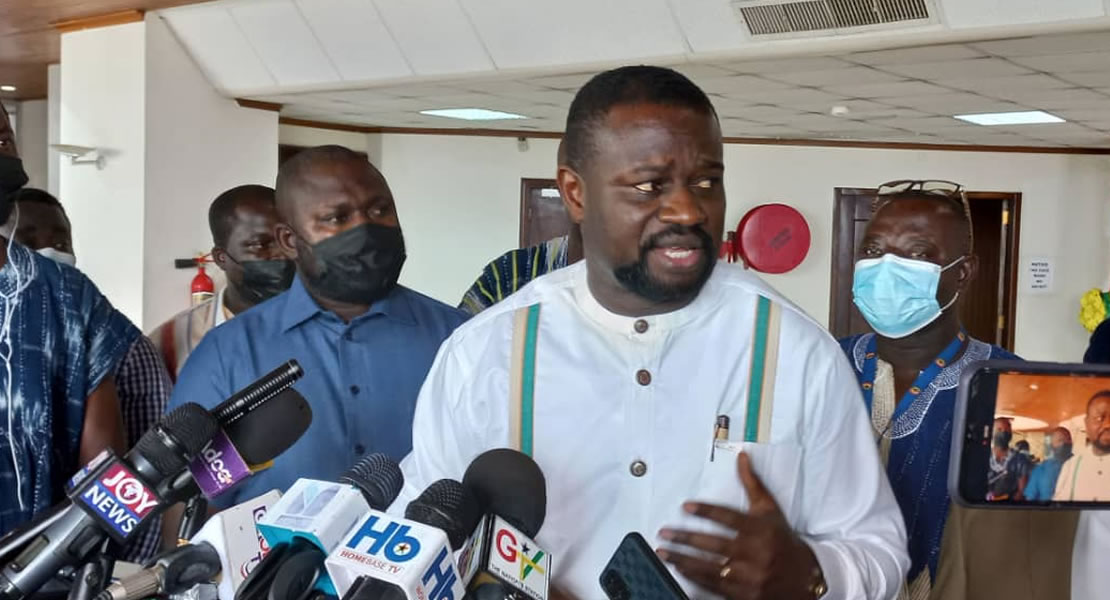 Hon Frank Annoh-Dompreh
December 5, 2021
Majority Chief Whip, Frank Annoh-Dompreh has indicated that the ruling New Patriotic Party (NPP) since its formation has a long history with an equally rich tradition.
In a post on his Twitter handle, the Member of Parliament for Nsawam/Adoagyiri in the Eastern Region outlines that the ruling party was formed from the formation of the UGCC, the prime role of JB Danquah towards independence, as well as the love for the rule of law to fight against dictatorship, the tradition has been strong.
He writes "A unique feature of this tradition has been its inclusive nature, supported by the sacrifice and toil of Ghanaians no matter where they come from. In this regard, the Northern Caucus has been instrumental to our tradition's development".
"After the passage of Dr. Kwame Nkrumah's Avoidance of Discrimination Act in 1957, the United Party was formed from the amalgamation of existing political parties. Despite, the Northern People's Party has a much higher number of seats in parliament, Chief SD Dombo, Chief Bawumia, and others were magnanimous enough to allow Dr. KA Busia to emerge as the leader of the party.
"It was this magnanimity which laid the foundation and boosted Dr. Busia's popularity to aid his subsequent efforts to become Prime Minister. It was under his tenure that President JA Kufuor got his first opportunity at governance as a deputy minister".
"Again in 1979, when Victor Owusu was encumbered by trumped-up charges, it was Alhaji Yakubu-Tali, the PFP party chairman who became the face of the party. Canvassing across the length and breadth of the country to sell the PFP's vision for the office. When Victor Owusu was discharged by the Commission of Enquiry, Alhaji Tali was gracious enough to allow him to become the party's flagbearer without rancor, divisiveness, or bitterness, even though he had worked so hard. Though the PFP lost the election, Alhaji's sacrifice and elevation of party unity over self were critical to the party's future stability".
"In the lead up to the 1992 elections, Roland Issifu Alhassan, a founding member of the party, in whose home the Tamale Danquah-Busia Club was launched, was selected as the running mate to Prof. Adu Boahen. After the stolen verdict of '92, he could have contested the next primaries but declined. Given his influence within the party, his participation could have changed the course of events. He however declined, paving the way for JA Kufuor".
"Throughout the history of our party, the Northern Caucus has consistently made sacrifices for the greater good. It will be dishonest to support the rhetoric of division that seeks to erase the contribution of the North to our party and country from pre-independence till date," he concludes.
Ghanamps.com