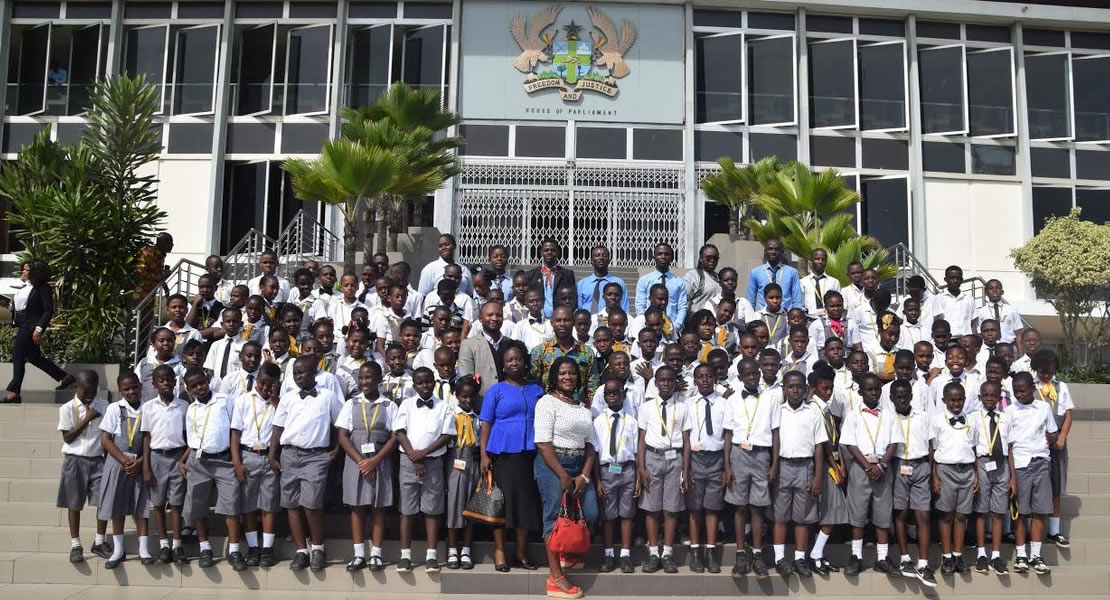 March 14, 2018
The Member of Parliament for Obuasi East, Dr Patrick Boakye-Yiadom has encouraged school children to take their studies seriously in order to become useful to themselves and society in future.
He urged the children to aspire to the sky as their limit by marrying their books.
Don't let anything distrust you from your books.
The Obuasi MP made the call when he interacted with over 100 upper primary pupils and teachers from AngloGold Ashanti (AGA), Obuasi when they visited Parliament House.
He educated the pupils on the workings of Parliament including the law making processes, oversight responsibilities and representational functions.
The House he told the children is composed of people with diverse backgrounds and professions.
He encouraged them to endeavor to have a profession that they can rely on at all times before venturing into politics in future if they so desire.
Dr Boakye-Yiadom also encouraged the children to respect their teachers and always take their institutions so that they can make their parents, guardians and all including him the MP proud.
AGA School was established in 1961 as a department within AngloGold Ashanti, Obuasi Mines to cater for the educational needs of workers and children within its catchment area.
The schools vision is to empower children to become responsible, confident and creative builders of society through a rich learning experience that delivers academic excellence, leadership and achievement of the greatest potential.
It comprises, preschool, lower primary, upper primary and Junior High motto is: inspire, renew and transform.
Christian Kpesese/ ghanamps.com