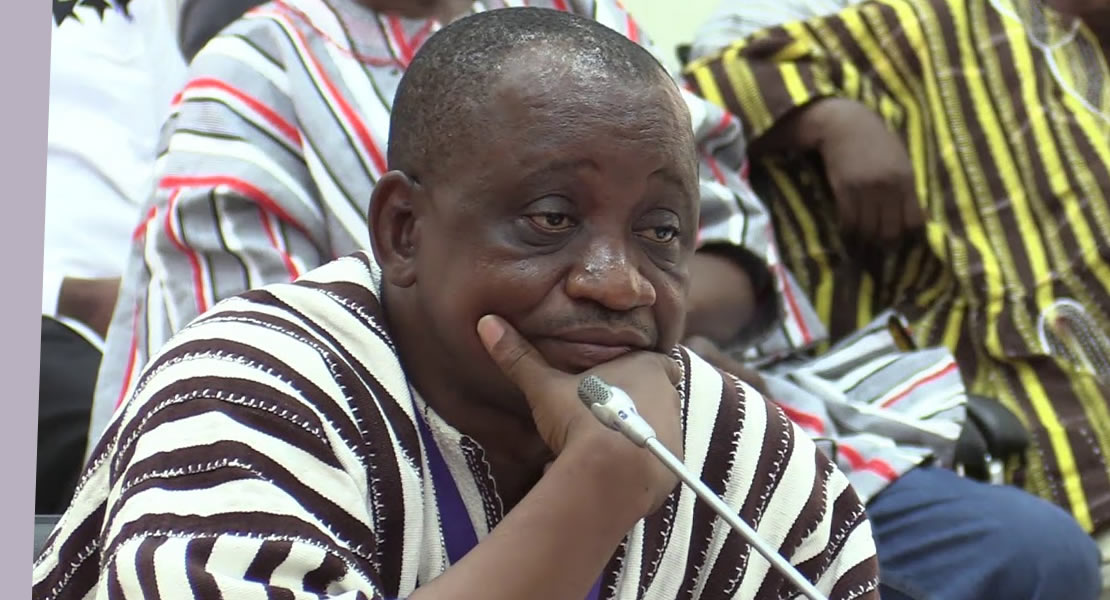 August 20, 2013
The Member of Parliament (MP) for Bunkurungu, Solomon Boar has alleged that District/Municipal/and Metropolitan Assemblies around the country are crawling because government has so far failed to release statutory funds meant for the District Assemblies Common Fund (DACF).
"From January till now, nobody has received the common fund from the administrator of the District Assembly. We will soon be ending the third quarter in September and from January up till now so if that happens, you can just imagine what the local authorities will be going through."
The Fund is a creation of Article 252 of the 1992 Constitution of Ghana. In March this year, Parliament approved a new formula for disbursement of the Fund –– which is meant to spearhead development at the local level.
In approving the new formula, Parliament directed that a minimum of 10 percent of Ghana's total national revenue be set aside as annual allocation to the DACF.
Speaking to Citi News, NPP's Solomon Boar said since the approval of the new formula, not a dime has been released to Districts around the country to finance their development activities.
"I don't think it's only Bunkurungu that has not received its common fund; we are talking about the whole country and when we are talking about the non-release of the District Assembly Common Fund, it's not just Bunkurungu Yooyo District alone."
According to him, all efforts have been made to get the monies release but to no avail adding that "if in the next few weeks nothing happens, I can assure you that it's really going to be very terrible for the Districts to be able to even attend to anything that you can call development."
Meanwhile, an amount of GH¢1,149,287,000 has been approved by Parliament this year for the fund as against GH¢821,665,000 last year.
In a related development, a former Local Government Minister, Kwadwo Agyei Darko has described the delay in the release of the Common Fund as in illegality on the part of government.
He said the failure to distribute the funds violates the 1992 Constitution which stipulates that a minimum of 5% of national revenue be shared among all District Assemblies.
"The government is obliged to release that money and what the constitution said is clear that not less than five percent and now which is 7.5% is to be set aside as common fund and paid to the assemblies for development so that 7.5percent is not money for the government to use; it is the statutory payment. Just like the GETFund."
He mentioned that the delay amounts to illegality because "statutory payment is statutory payment. It has been set up by a constitution and so if you do not pay, you are violating the constitution."
citifmonline.com