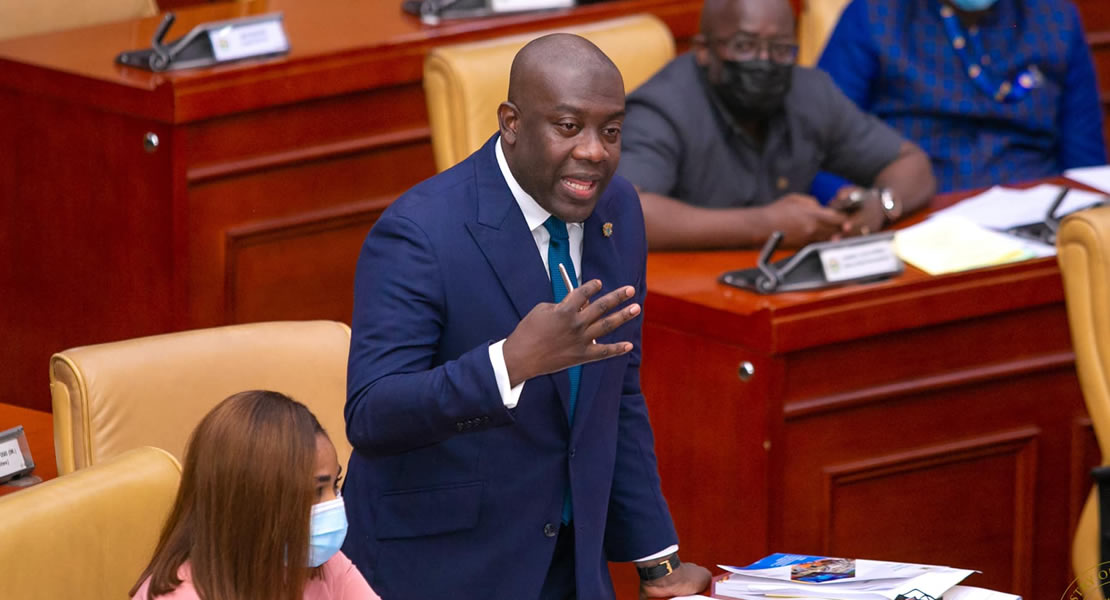 Information Minister – Hon. Kojo Oppong Nkrumah
November 24, 2021
Minister for Information, Oppong Nkrumah making a case for the need to approve the 2022 Budget Statement and Economic Policy on Tuesday, November 23, 2021 during the budget debate said the budget has a policy aimed at ensuring proper collection of property tax.
The Minister who queried his colleagues as to how many of them pay their property tax also noted that his colleagues would be surprised to know that across the country property rate are not being properly collected, hence the economic policy of the government before the House to outline a lot of measures for Central government as same property tax develop the country.
"If we know that this is the problem and a solution has been put before us, what we need to do is to support the economic policy before us so that we can mobilize property rates, not an increase in the rate, not a new tax on the property rate".
And further argued that the current administration has proposed more efficient and equitable way of mobilizing revenue that is the E-Levy, stating that the system is working elsewhere and it takes taxes for them to see those developments.
Again, the country's tax to GDP is only 12 percent and we has said that the informal sector is not paying much, we need to raise more revenue in an equitable manner at the same time protect the poor.
"That is why we have ensured that the first hundred Ghana cedis which mean two thousand cedis a month is not taxed, subsequently those who can afford are taxed.  I want to call on all the MPs; these are economic policy prescription that we should all support. They are the answers to the question on our minds".
On deficit, he recounted that it was in the chamber that they all agreed that never again should an administration without course and prior approval go beyond five percent deficit and in the first term of this administration they have demonstrated that.
"Because of COVID -19 pandemic, we went up to 11 percent; if you read this budget it is clear that we are bringing the debt down to 7.9 percent. We took it down to 6 and bring it to the fiscal responsibility of GDP, that is the clearest evidence that this administration is committed to reducing the debt burden on this country, that is a policy that I believe this House must support ".
Mr. Oppong Nkrumah further pointed out in his argument that,  the Minority cannot  be saying in one breath they want to see a reduction in the country's debt burden yet when government  put before them  a policy proposal that  would reduce the debt from 11 percent to 7.9, "you say no,   I would not support it. How can that be, we should all support this economic proposal which says it want to reduce the deficit from 11 to 7 to 6 and to 5 eventually during the life time of this administration".
Kwaku Sakyi-Danso/Ghanamps.com