IGP before PAC
January 19, 2023
The Inspector General of Police (IGP), Dr. George Akuffo Dampare has clarified that there is no ban on prophecy in the country as many have come to believe.
According to him, what they are against is the mode of communication of such prophecies through public pronouncements by way of showmanship.
According to him, people should "go ahead and prophecy but when God speaks to you, carry it in a manner that would ensure the sanctity of our nation called Ghana."
Responding to a question asked by Mr. Isaac Yaw Opoku, Member of Parliament for the Offinso South constituency at the Public Account Committee hearing on Thursday when the Ministry of Interior appeared before PAC, the IGP said as a Christian and someone who also believes in prophecies and by extension a prophet in his own right, because as a son of God, God will always have the opportunity to have an engagement with you and tell you things in the future if only you are ready to listen; but all the issues they (Police) have been putting across as an institution is to prove to everybody that they are not against prophecies, "we are talking about communication of such prophecies that will end up creating fear and panic in our society which is unwarranted", he stated.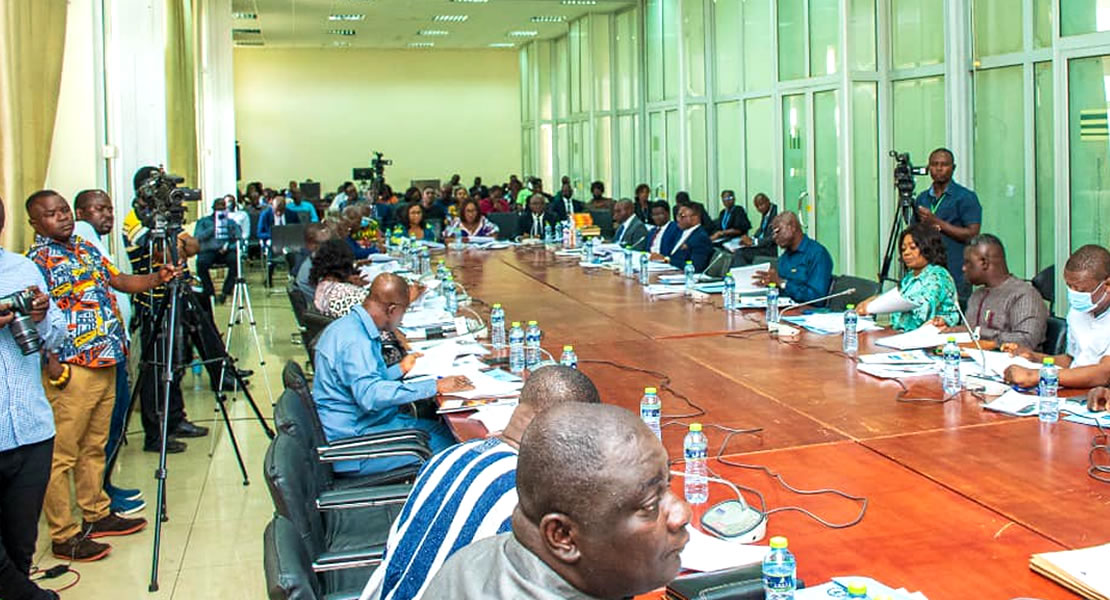 "Honourable Chair, it is a simple matter; and it is a very simple matter; and truly it is a very simple matter. And what is it? Honourable Chair, before I became IGP nobody prophesized about me, now I'm IGP and everybody is prophesying about me; I have no problem about it because I'm a public figure. But why should it be such that you found something; God has revealed to you and you want to share with me, you have to make it a showmanship and tell the whole country that I'm about to die?"
He said such pronouncements do not only affect the individuals in person but also all those around them including family and friends, and it lives with them for the rest of their lives.
HE queried why God Himself decided not to tell us when we will die, stating that "it means a lot. And even when you have a prophecy about somebody dying, you have to even have a way in our typical Ghanaianess environment, put it even in proverbs for the person to decipher it, but don't put fear and panic in the person, in the person's immediate family in the person's extended family and in the whole country".
He said unlike parliamentarians who have been elected by our votes and therefore have been empowered by the constitution to make some proclamations which is acceptable; who elected the prophets over our lives to just get up and make pronouncements over our lives when we do not belong to their family or congregation.
He assured that they (Police) would not allow anybody to use God to create a mess and confusion because God is not a God of confusion and God is not a God of disorderliness.
Dominic Shirimori/Ghanamps.com