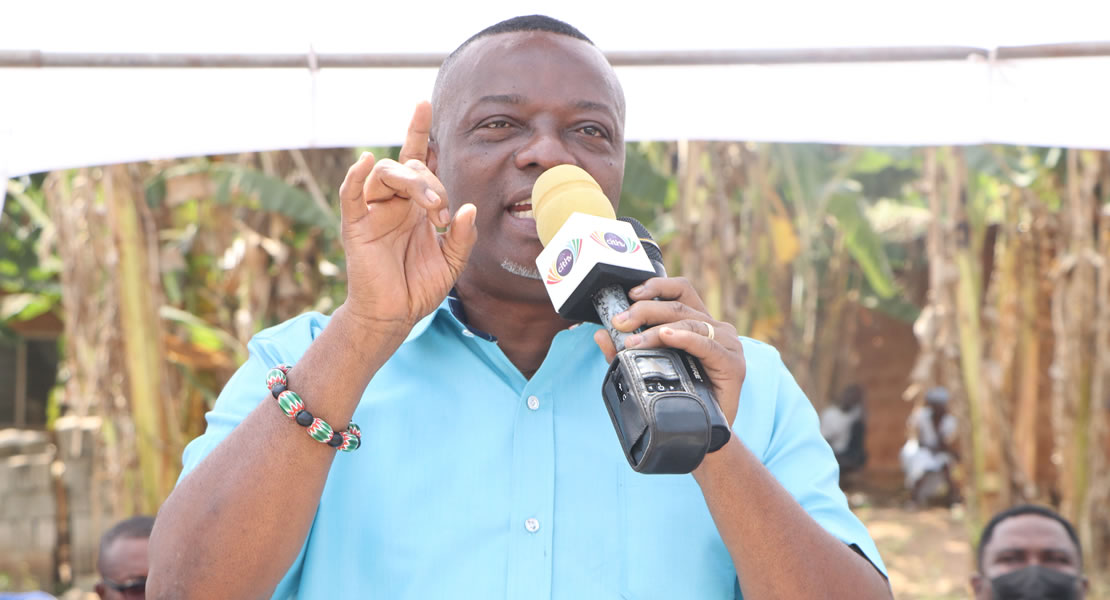 Hon Albert Tetteh Nyakotey
January 19, 2022
Member of Parliament (MP) for Yilo Krobo, Albert Tetteh Nyakotey on Tuesday, January 18, 2022 handed over a renovated primary school block and a newly constructed kindergarten block back to management of Apersua in his constituency.
The school roofing was ripped off in 2015 after a torrential rainfall and rendered the school block in a very bad shape such that pupils had to scoop water from the classroom after every rain just so they can return to class to continue their studies.
Though several appeals were made to relevant stakeholders no help came.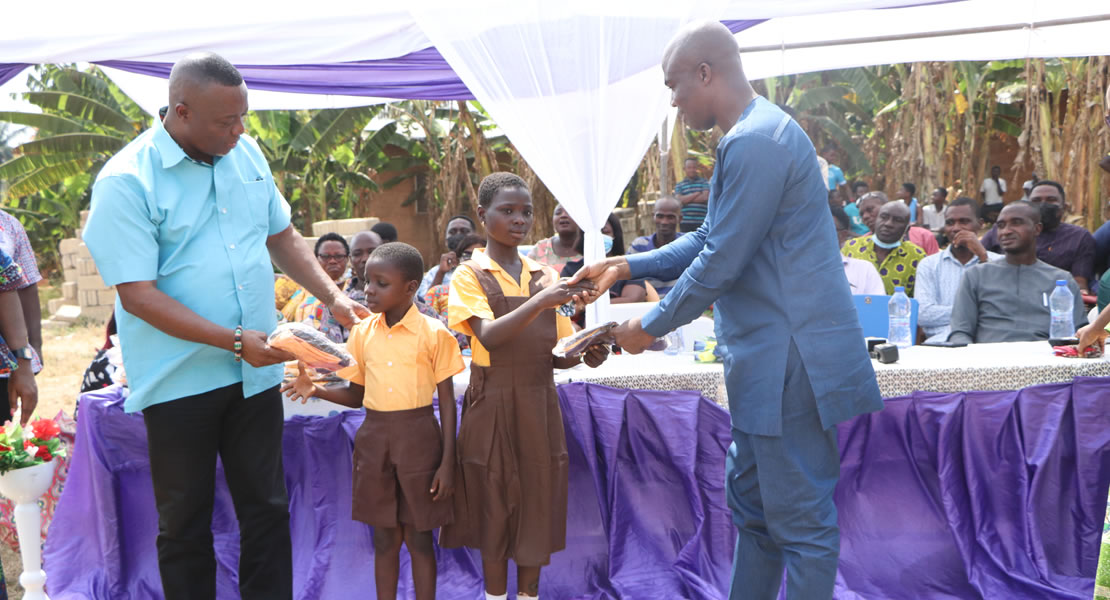 It was not until in the lead to the 2020 Parliamentary election on one of his campaign trail that the people appealed to the MP to assist in roofing and renovating the school block which makes attending school unattractive in the mostly farming community.
The MP embraced the call and has not only fulfilled the desire of the people, but went ahead to   rebuild the kindergarten block which was a wooden structure with a bare floor into a concrete structure befitting for conducive teaching and learning environment.
Speaking at the handing over ceremony of the newly renovated block to the school, Mr. Tetteh Nyakotey revealed that having made education his priority concern for his constituency he has signed a contract with a nongovernmental organization (NGO), Pencil of Promise to jointly rebuild eight school infrastructures which were in very bad shape, including the Agogo Anglican school in which the building has become a death trap to both teachers and students, and has since been brought down as three separate blocks are quickly springing up.
He assured the people of more interventions stating that; "my contributions to the communities in the area include connecting them to pipe borne water and providing street lights apart from the renovation of the primary block and provision of a KG block".
Speaking with Ghanamps.com during the commissioning ceremony, Mr. Tetteh Nyakotey noted that this was his first educational intervention since becoming an MP and was happy to see smiles on the faces of teachers, pupils, parents and the chiefs.
He further noted that he has provided free vacation classes for all BECE candidates in 2021 and among other intervention provided mathematical sets to all candidates; and he visited a number of schools to motivate the BECE candidates a day before the exams begun.
The MP also hinted of a scholarship scheme that would identify brilliant but needy children, especially those who want to enroll at the University of Environment and Sustainable Development (UESD-Ghana) in Somanya for assistance. "When they apply they would get some funding", adding that plans are already in place to achieve that.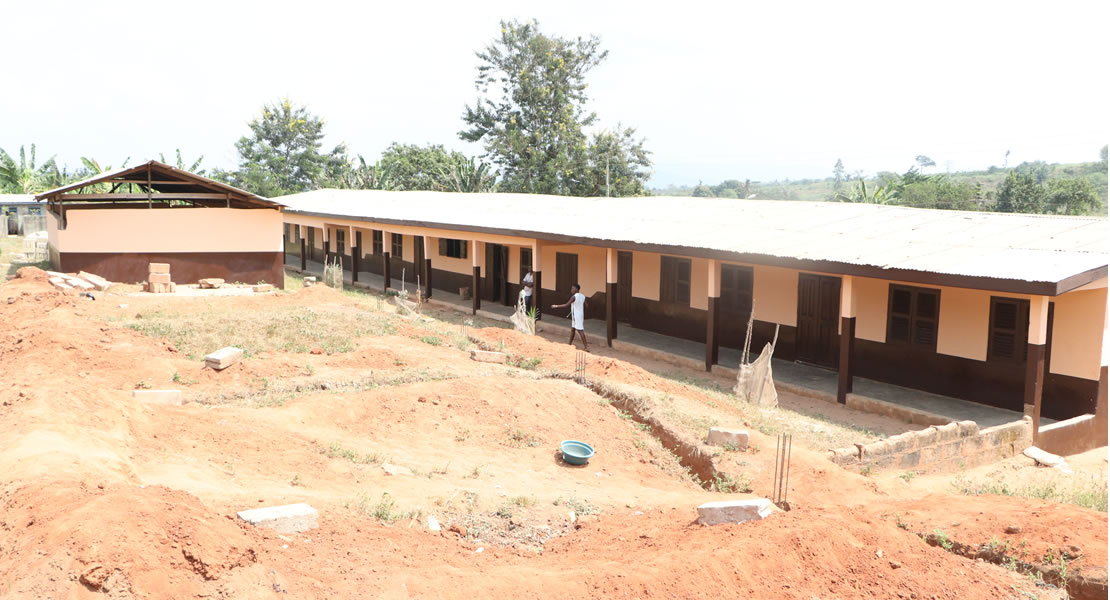 According to him, he is where he is today because he benefited from education and took the opportunity to encourage parents to send their wards to school.
As to what he is doing with regards to the day secondary school facility that has been completed at Apersua but not being put into use, he noted that he has held discussions with the Municipal Chief Executive (MCE) on the subject matter.
"I brought the Minority side on the education Committee to hold a press conference here, and if the need be I would bring them for the second time for the whole world to know the effort I am putting in for students in this constituency who do not have space to occupy and edifice constructed by John Dramani Mahama is wasting away".
On what would be his contribution towards getting a Junior High School for the people of Apersua who appeal to him for such a facility, he noted that he would collaborate with the MCE to address their needs as he has no difficulty working with the MCE; "at the end of the day it's the people who would benefit", he said.
Kwaku Sakyi-Danso/Ghanamps.com