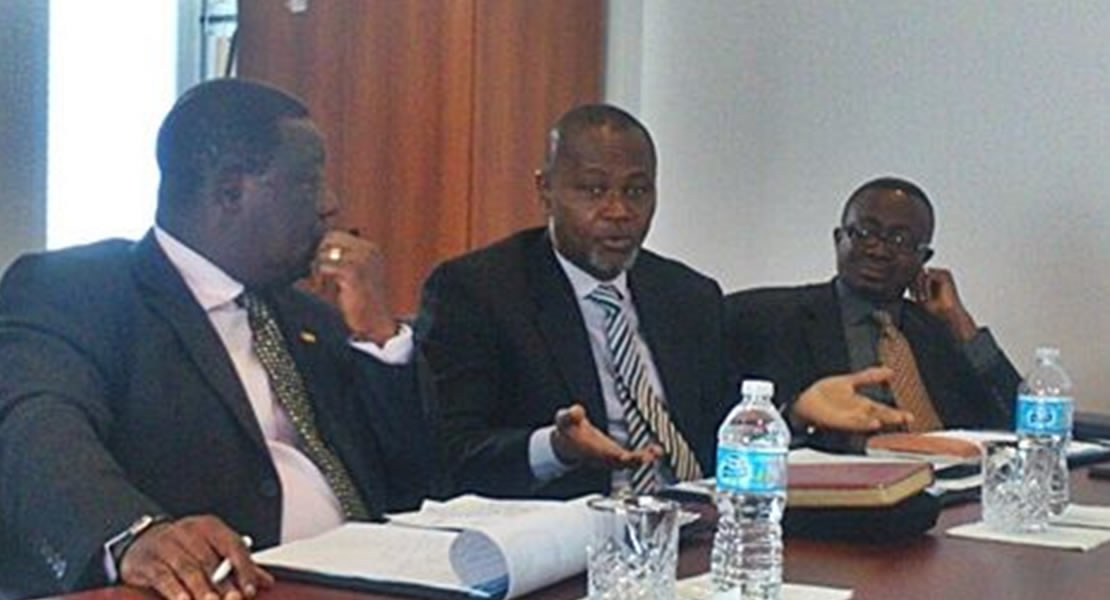 October 20, 2010
MPs from cocoa growing villages in the country, especially Ashanti, Brong Ahafo and Western Regions are demanding the immediate resignation of Deputy Tourism Minister Kobby Acheampong for insinuating that people from those areas are uncouth and ill-mannered.
The angry MPs have given Mr. Acheampong three days to explain himself or face them in his office.
Mr. Acheampong made the insinuation when he was reacting to mocking remarks by the opposition NPP's General Secretary about grades awarded President Mills for his performance by the Africa Watch Magazine.
The Deputy Tourism Minister told Eyewitness News on Citi FM on Tuesday October 19, that Mr. Owusu Afriyie's way of thinking smacks of a "cocoa ase kurasini' which literally means Mr. Owusu Afriyie is uncouth, unrefined and his comments smacked of the unpolished nature of people from cocoa growing areas.
He also stated that the long stay of Mr. Owusu Afriyie in Kumasi has affected his way of thinking and his commentary on relevant national issues.
Speaking on behalf of MPs from cocoa growing areas in the Ashanti Region at a News Conference on Wednesday October 20, Hon. Kweku Agyemang Manu, MP for Dormaa West and former Deputy Finance Minister, said Mr. Kobby Acheampong will not be forgiven for his action.
"What we heard is not palatable to us at all. Complete insults not only to the person you are attacking but to all of us who have lived in villages and worked in these cocoa farms to help our country. We want Kobby Acheampong to come out and tell us how 'cocoa ase korasini' behaves and where he comes from, what school he attended, and I want to tell him that without cocoa money he would not have gotten his education. We sacrificed and followed our parents to the bushes, worked on cocoa farms, we gave you money to develop the country, you become a Minister and our reward is insult. What sort of nonsense is that? We are not very happy about it because you cannot insult a greater number of the population, most of who come from villages in cocoa growing areas. The Lady Journalist who was interviewing him, persistently asked him what he meant by those remarks but he couldn't say anything" he said.
"If the so-called 'cocoaasefo' hadn't voted for his party, where would he have been to become a Minister? We want to assure him that we are waiting for his explanation and we will get back to our constituencies and let all of them know that if you vote for this person, this is what he will give you back".
"We will in this light, also want to call on President Mills to bring this man to book. We will call on the NDC hierarchy to also make him explain his action. Even an apology is not adequate so we will demand his resignation to satisfy the wounds that he has inflicted on us. We are not joking with it and we are giving him three days to explain other than that he will see 'cocoaase nkruasefo' in his office. We will make the place uncomfortable for him to continue to live there. How many of us haven't benefited from CMB scholarships? How many haven't seen cocoa roads?" he asked angrily.
Source: citi fm