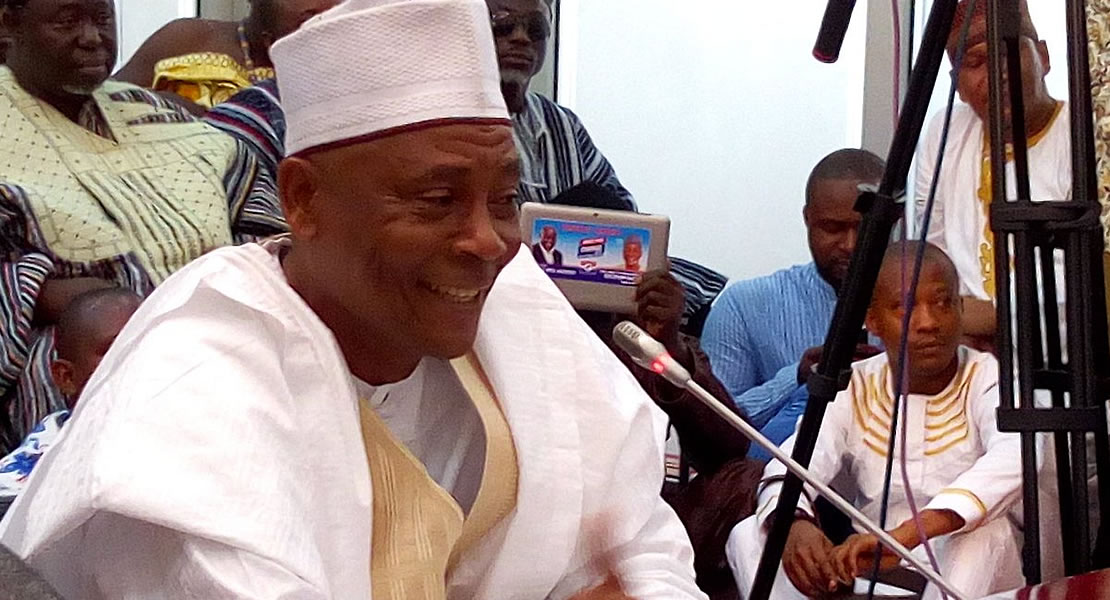 July 26, 2017
Minister of Inner City and Zongo Development Abu-Bakar Saddique Boniface is advocating for successive government to maintain the Ministry, if the development agenda for the Inner Cities and Zongo's are to be maintain.
He noted that if successive governments see the Ministry as President Akufo-Addo policy and want to scrap it off, people within the Zongos' and Inner cities will see it as "being against them and not wanting development for their areas".
However beyond twenty years in existence, a government will want to collapse and merge it with other Ministries. Like Water Resources Works and Housing now broken down, we have it Ministry of Sanitation and Water Resources, he said.
According to the Minister at the end of the four years of  the President's term Zongo's  and the Inner Cities will see a lot of development, "it will happen for everybody  to see this is not rhetoric or political".
Creation of this Ministry is timely since the contribution from the Zongos to our National development has been enormous, there has been discrimination against the Zongos. He indicated that, the President thinks it is high time we put some development under way because zongos are deficient in terms of infrastructure,sanitation, and drains, he lamented.
In addition, he pointed out that poverty and crime are bed fellows when the Zongo's and the Inner Cities are developed it will reduce the crime rate in these areas, the Ministry has been created to give these areas the needed and special attention, he said.
And added that, he will have to collaborate with more than 15 Ministries, coordinate and facilitate affirmative action. "You should understand the need to come together to fight a common cause",
By: Kwaku Sakyi-Danso/ghanamps.com